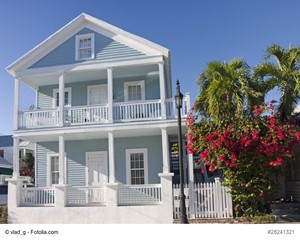 Whether you're raising a family or getting ready to retire, there are a lot of desirable cities in the state of Florida that are worth considering for your next home.
Depending on your priorities, age, and lifestyle goals, different parts of Florida can offer the features and environments you're looking for -- everything from bustling urban settings to communities with a small-town ambiance.
Whatever mental picture you may have of Florida, right now, you'll discover that it's a vibrant state that's characterized by immense variety, diversity, and an overall high standard of living.
U.S. News & World Report publishes an analysis of some of the best places to live, every year, and has included nine Florida cities on its 2017 list of the 100 Best Places to Live in the USA. Since this list focuses on metropolitan areas -- as opposed to rural or other sparsely populated communities -- it's probably more useful to people interested in living in or near a medium-to-large size city.
However, if you want the best of both worlds, there's always the option of buying real estate in a quiet, less populated suburb that's within a relatively short drive to good jobs, entertainment, cultural venues, and recreation. An experienced Florida real estate agent will have the knowledge and ideas to help you find a new home that meets your criteria, budget, and lifestyle. So while there are plenty of nice houses, condos, and neighborhoods within a short walk to the ocean, there are also many inland properties that could prove to be an excellent match to your goals and requirements.
The Best Places to Live list is compiled using a variety of data, including "resident satisfaction" surveys, information on average commute time, and the strength of each city's job market. Other quality-of-life issues are also factored into the rankings, including crime rates, availability of quality health care, and educational standards at local high schools. One of several key elements in the rankings is a composite score from the Gallup-Healthways Well-Being Index. This data reflects the overall level of happiness residents derive from their day-to-day lives. If you're wondering what makes people happy in a particular location, the survey addresses that question by looking at a variety of influences and factors, such as people's financial health, degree of social interaction, community involvement, sense of purpose, and physical wellbeing. Other key elements used to rank the different cities include the annual cost of living for area homeowners, median household income, and how much population growth is occurring in each city.
While those nine cities listed in the report are not the only worthwhile metropolitan areas in Florida, the list can be a helpful starting point in narrowing down desirable areas for raising a family, building a career, or pursuing a retirement lifestyle.