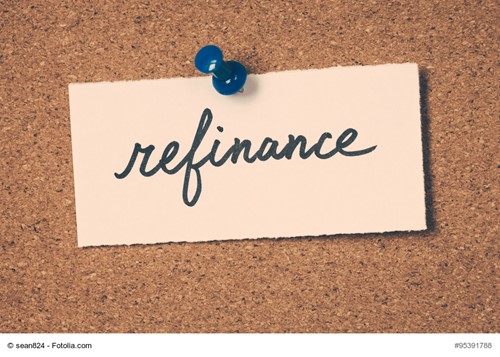 Many Americans who purchased their home when they had lower credit, a shorter employment history, and less money stand to gain from refinancing their mortgages. However, most miss out on this opportunity or don't realize it in time to save potentially thousands in interest payments.
According to recent data, 5.2 million Americans could save, on average, $215 per month if they refinanced their loan. But many homeowners are hesitant to refinance.
Whether it's because of the inconvenience, the cost of refinancing, the worries about something going wrong, or uncertainty about whether they'll actually save money if they go through the process, millions of homeowners are missing out.
So, in this article, we're going to talk about some reasons it may be a good idea for you to refinance. If you're one of the millions of Americans with a mortgage who are thinking about refinancing, this post is for you.
Riding the wave of the economy
Interest rates on home loans are historically low right now. As a result, homeowners can save by refinancing simply due to changing tides of the real estate market. Although mortgage rates have increased slightly over the past two years, they're still on the low end, so this could be your last chance to save.
To consolidate your debt
Credit cards, auto loans, and other forms of debt can add up quickly. If you have a high-interest rate on your other debts, refinancing could be a good way to consolidate and save.
This can be achieved through a home equity loan or by refinancing with a cash-out option. This means you refinance your mortgage for more than you currently owe and take the remainder in cash to pay off your other debts with high-interest payments.
Typically, you need to have at least 20% equity (or have paid off 20% of your mortgage) to be eligible for this option.
Small percentages count for more now
It was once said that refinancing only made sense if you would receive a lower interest rate of at least 1-2%. However, with the prices of homes increasing over the years, sometimes even a small change, such as .75% is enough to save you substantial money on your repayment.
You're able to repay early
One of the best ways to save on a home loan is by refinancing to a shorter term. Going from a 30-year loan to a 15-year loan can save you thousands. There are several calculators available for free online that will enable you to estimate how much you could save by refinancing to a 15-year mortgage.
You got a raise
One of the best times to refinance is when you can be certain that you can afford to pay off your loan sooner. As people progress in their career, it isn't uncommon for them to refinance their loan so that they can spend more each month but save in the long run.
Since you have a higher income, and likely higher credit, you can also refinance a variable rate loan to lock in a lower fixed rate.