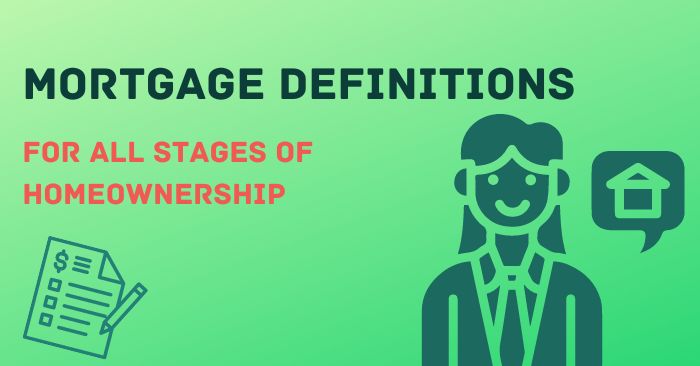 Whether you're a new buyer searching for your first home, or a long term homeowner, understanding mortgage definitions can give you a better grasp on how to navigate property ownership in ways most beneficial to you.
Balloon loan
If you're in the market for your next home and know your financial standing will increase in the future, consider inquiring about a balloon mortgage loan.
This loan type consists of lower monthly payments at the start of the loan process, with one large sum paid at the closing of the loan term. These loans are associated with short-term loans and with a fixed rate mortgage and interest is typically low.
Discount points
Discount points allow you to get a lower interest rate on your loan, lowering your monthly mortgage payment. One point is equivalent to 1 percent of the mortgage loan amount and the cost of discount points is due during the closing of the home in cash.
Reverse mortgage
If you're over the age of 62, a reverse mortgage allows homeowners to borrow from the equity their home has built without monthly payments. This is great for securing a larger sum of financing, but it decreases home equity as it's not paid down.
Caps
Caps are regulations in place to protect consumers and limit the number of times mortgage loans can change on an adjustable mortgage.
Settlement service provider list
A settlement service provider list (SSPL) is a comprehensive list provided by mortgage lenders of service lenders to shop from to aid in the closing process.
Property inspection waiver
This document provides legal leeway to bypass the home inspection process during a home sell.
Making mortgage payments is a large commitment, so understanding the terms associated with the process can help prepare you before working with a mortgage lender.